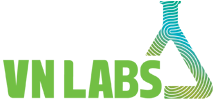 UK Manufacturer of
Health & Wellness Products
Sports Nutrition
The latest addition to VN Labs is our Sports Nutrition manufacturing facility where we are able to blend and package tablet protein products and supplements, which we then distribute around the world.
We use the finest ingredients available to produce complex powder blends to suit every market and price point so there is something on offer for all of our customers.
Due to our large, and ever-growing facility, we are able to produce Sports Nutrition products for a number of private label customers alongside our own brands, Protein Dynamix and Go Nutrition, which are both leading names in the expanding market.
Health and Wellbeing
At VN Labs, we want to be able to offer our customers a complete and comprehensive range of products. That's why we have introduced our new vitamin and health supplement production line, which offers customers with high-quality, great value tableted products to complement our Sports Nutrition range.
As with all VN Labs products, our vitamin and supplement tablets all come with a certificate of analysis.
Contact Us
If you would like further info about our services,
please complete the form below and a member of our team will be in touch.